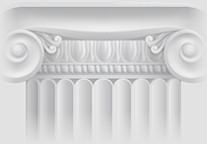 Author's Manual
Frequently Asked Questions
Permissions
Teacher's Manual
CasebookPlus™
Author Bulletin Board

Welcome! This website is a resource for West Academic Publishing, Foundation Press®, and Gilbert® authors. It contains information about how to submit proposals (see "Proposal Guidelines"), how to prepare and submit manuscripts (see "Author Resources"), and how to contact West Academic Publishing and Foundation Press editors (see "Editorial Contacts").

The secure "Author Resources" section contains our new, updated Author's Manual. The Author's Manual addresses many important questions about the authoring process, including scheduling, permissions, and indexes. We recommend that you have a copy of the Author's Manual present at hand when working on your book.